Hans Lankari's airport transportation and other transports
Should you prefer an easy and relaxing service from the Bangkok Suwarnabhum airport to your destination, after an exhausting flight; then look no further: book the taxi from Hans Lankari co ltd.!
Our chauffeurs are experienced and know the airport very well, the journey in between, and all the locations of our rental properties and hotels.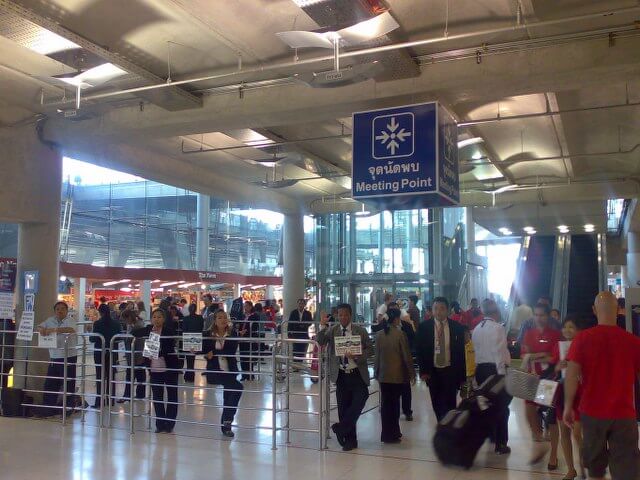 At the airport, the driver awaits you on the second floor; the arrival area, at the meeting point next to the exit number 3, wearing a Hans Lankari T-shirt and holding up a sign with your name on it.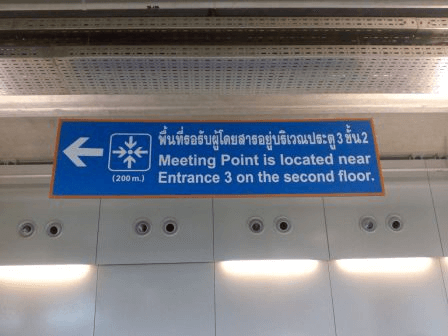 (Attention! Signs leading to the meeting point are NOT the meeting point...)
The chauffeur carries your luggage to the car and drives you to the right destination without stupid questions and offering "special services" or other hassles.
Our vehicles are clean, safe and new - spacious sedans, station wagons and mini-buses. All offering plenty of leg-space and luggage capacity. For a bigger band we also have a mini-bus with karaoke system!
Our special offer of prices of this quality service from Pattaya to BKK Suwarnabhum international airport with sedan car is 1 300 baht. BKK Suwarnabhum international airport to Pattaya is offered at following prices:
Sedan car 1 600 baht, station-wagon or van 2 200 baht, small mini-bus 2 800 baht and big mini-bus 3 500 baht.
All prices include all toll-way and parking charges.
Please, feel also free to ask for following services in your own native language, avoiding problems of understanding compared to average Thai services of bad English:
Koh Samet, Koh Chang or beautiful beaches of Sattahib; we also have the boat service to the island
Shopping excursion to the thousand malls of Bangkok
The family trip to shopping in Pattaya's markets and malls
KhaoCheeChan -mountain and its golden buddha + Silverlake gardens
Pattaya floating market; a vast collection of souvenirs - not to miss! -
A day at the zoo, The Crocodile Farm, Underwaterworld, etc.
Visit the relatives and/or friends in Esarn and other parts of Thailand
Riwer Kwai at your own pace
Hua Hin / Cha Am on "the other side of the bay"
Bigger shopping needs or maybe you need help moving
Our chauffeurs are trained to behave themselves, drive decently and act kindly. They have been taught how to reach the destination by driving without trying to squeeze the car to its limits, and but still at a good pace. And most importantly they have been told WHERE to go before picking up the client; avoiding the hassles of navigating while driving.
Our fleet consists of:
Hyundai Grand Starex VIP (2014) van:
7-seater, with real VIP-class travelling. For passengers motorized reclainable seats with extendable leg supports to create a comfortable sleep during the voyage; just like the business / first class on board of the plane. Entertainment center with DVD-stereo, 22" screen, separate air-conditioning, power outlet 12 and 220 volts, storage space and darkened windows with curtains for your privacy. A confortable and silent vehicle to travel, clean and maintained for your comfort.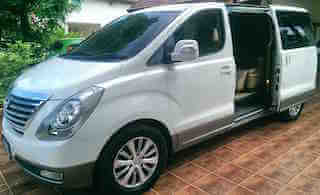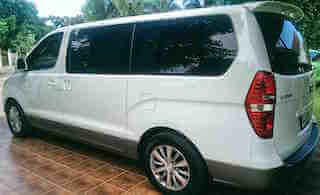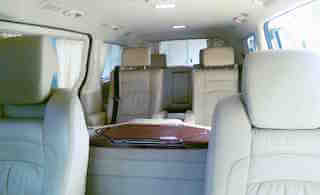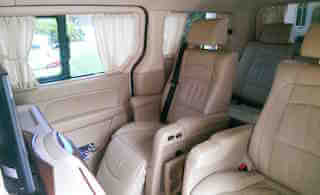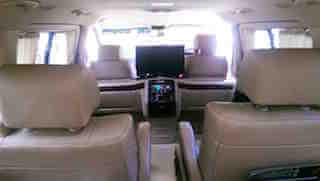 Volvo V70 Station Wagon
leather interiors, 10 +1 CD player, integrated GSM-phone, skylight, electric windows (tinted), automatic air conditioning. Very comfortable and safe to drive! A perfect car for families!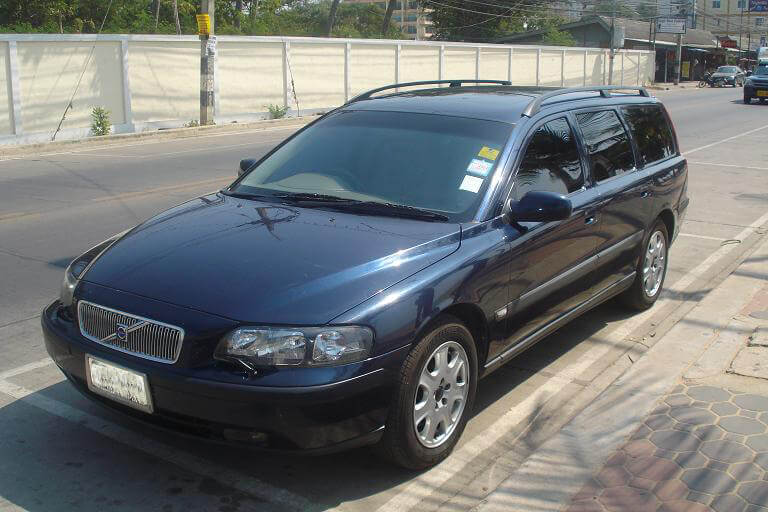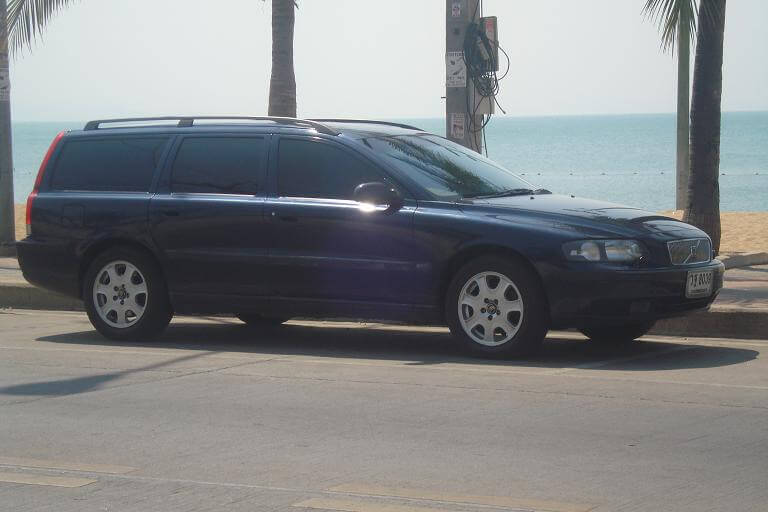 Toyota Commuter 2006
A long and tall vehicle registered for 16 persons. D4D motor with a lot of power. DVD-VCD player with 17" screen included. CD/MP3 player and great audio equipment including karaoke system.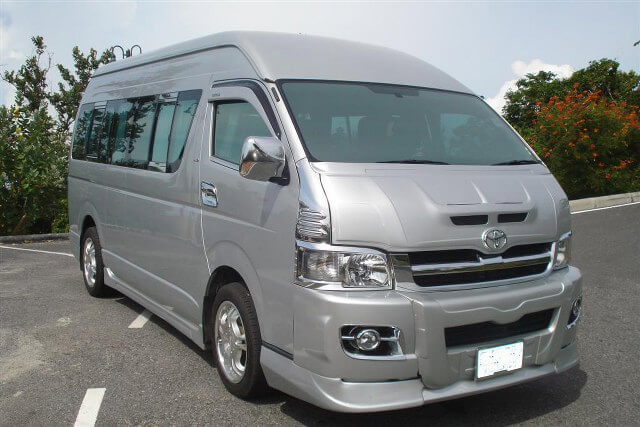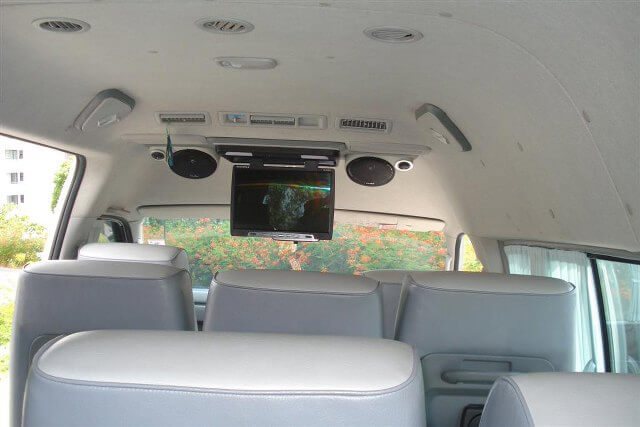 Toyota Ventury 2,7 L VVT-i 2008
A car like brand new! Two separate air conditioning systems, seat-belts for all passengers, electric windows, 7 full leather seats; 2 of them with 360 degrees movement, MP3/CD-player and LCD-screen for movies.
Book your transport in your own language now:
info@hanslankari.com
or by phone:
+66 86 99 100 13
(Also an SMS works out fine.)
When booking your taxi with us, please do remember to mention:
where to pick up?
what is the destination (are there more than 1?)
how many passengers?
what kind of car you require?
pick-up time, and date?
flight number (if an airport transport)?
flight scheduled time of arrival (if an airport pick-up)?
name of the passenger/s (for the pick-up sign)?